I just finished reading
Found by Margaret Peterson Haddix
with my class, and I thought I would share my thoughts on it in case any of you out there are interested in reading it with your kiddos. I had never read any books by Haddix before, and I enjoyed her style of writing. That being said, I think this book (and the other books in this series) may be better for kids to enjoy on their own rather than as a read aloud.
Found
begins when a seemingly deserted plane appears out of nowhere at the airport one day. You then find out that the plane's only passengers are babies. Fast forward to thirteen years later, and you are introduced to Jonah, a thirteen year old adopted boy. The story goes on to follow the adventures of Jonah, his sister Katherine, and his friend Chip as they try to figure out the mystery of who they are and where they came from.
The first few chapters are incredibly exciting, and could be a great tool to use when talking about writing grabber leads for narratives. The storyline was a little complex for many of my students as the book went on. The main issue I have with this book is that little to nothing is resolved at the end. You have to read the sequel for any type of payoff, which is a personal little pet peeve of mine.
Overall, I would recommend this book for fifth graders. There was no bad language or racy material which is a welcome change from most young adult novels. My only criticisms are that the style of writing is better suited for silent reading, and the ending was (in my opinion) lacking.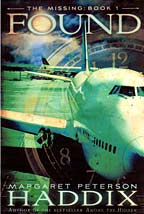 What read alouds are you doing with your class this year? I would love to hear any recommendations!